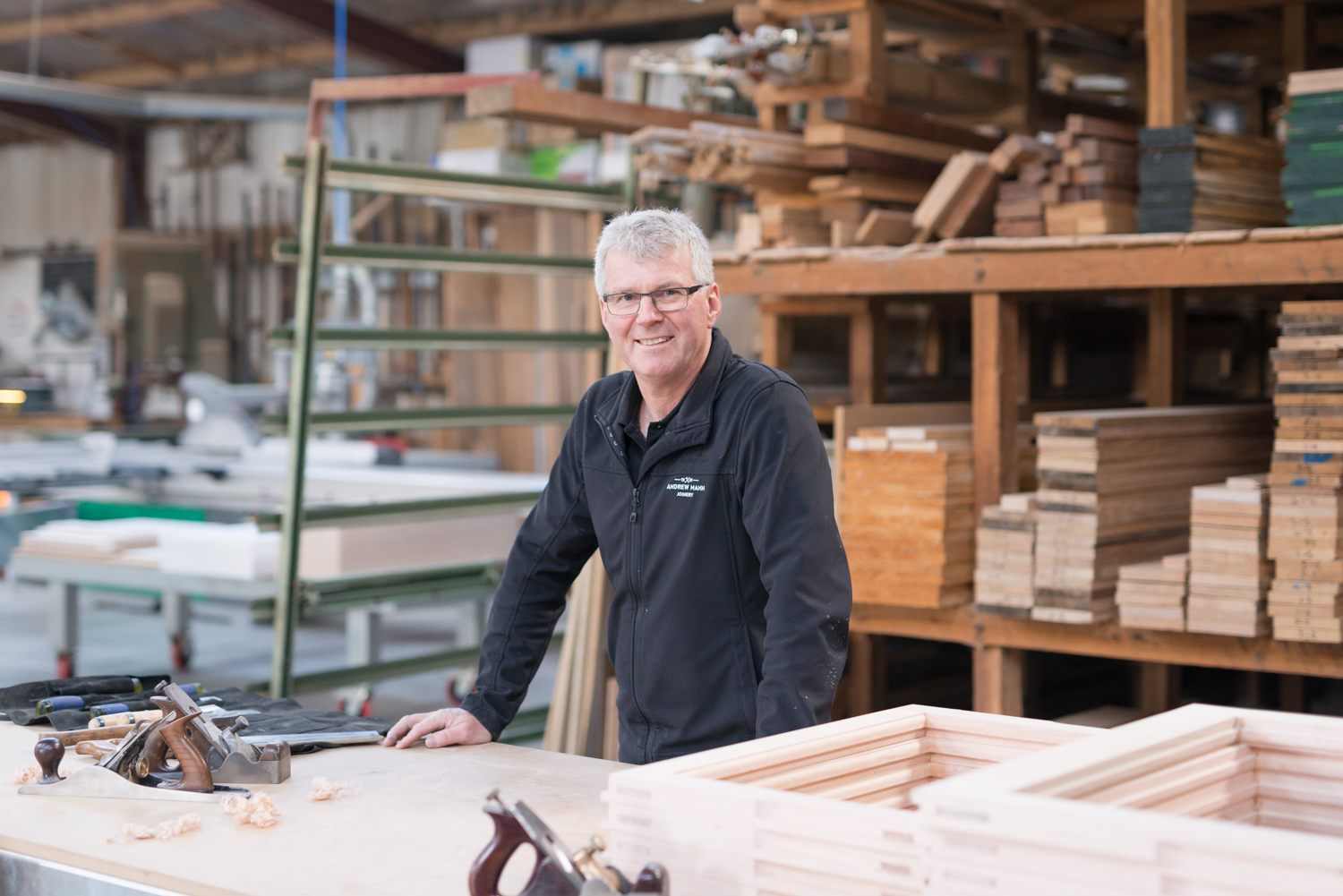 Andrew's father Bruce started 'Bruce Mann Joinery' in 1961. Andrew began his apprenticeship under his dad in 1975, taking it over with wife Christine in 2000. Andrew has directed the business to specialise in quality, custom built joinery.
With a passion for the restoration of heritage buildings and their highly complex features, Andrew prides himself on creating joinery to complement the rich history of homes. He has also been fortunate enough to have decades of experience working on some of the finest goldrush era homes in the Ballarat region.
Along with more traditional designs, Andrew enjoys working with clients to create contemporary joinery solutions and he is excited by the progression of the industry that he has long called his own.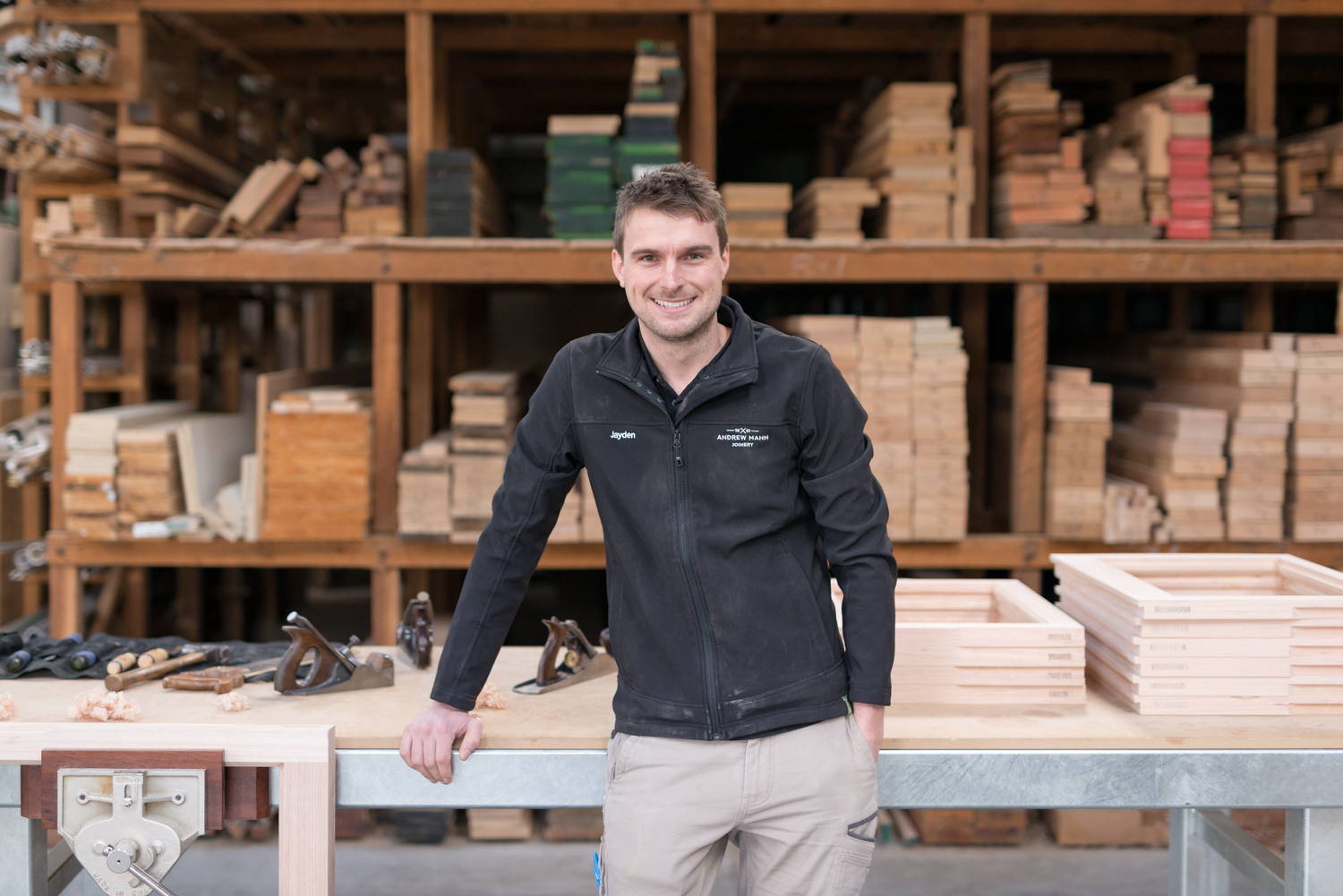 Having spent many hours in the joinery from a young age, Jayden has grown into a highly skilled and knowledgeable addition to the business. Working closely alongside Andrew, Jayden has inherited his father's focus on superior quality and allocating the time needed to plan and create pieces that are unique to each individual home.
One of Jayden's favourite aspects of the business is working closely with his clients to create their dream pieces, from initial concepts through to the beautifully designed and handcrafted additions to their homes.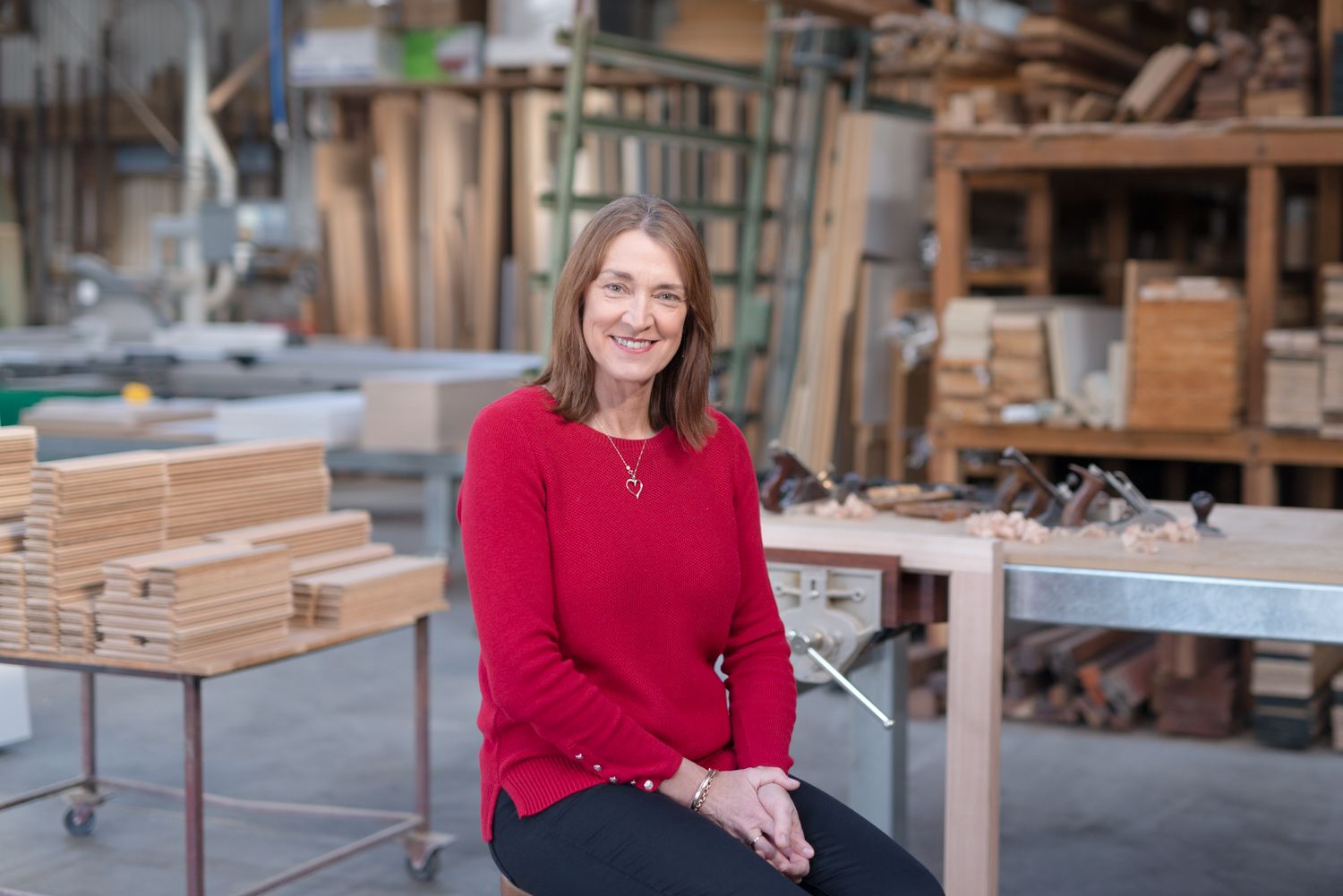 Christine is responsible for keeping the accounts in order and the administrative work that keeps the business ticking along. She is also a busy grandmother to the youngest generation of Manns.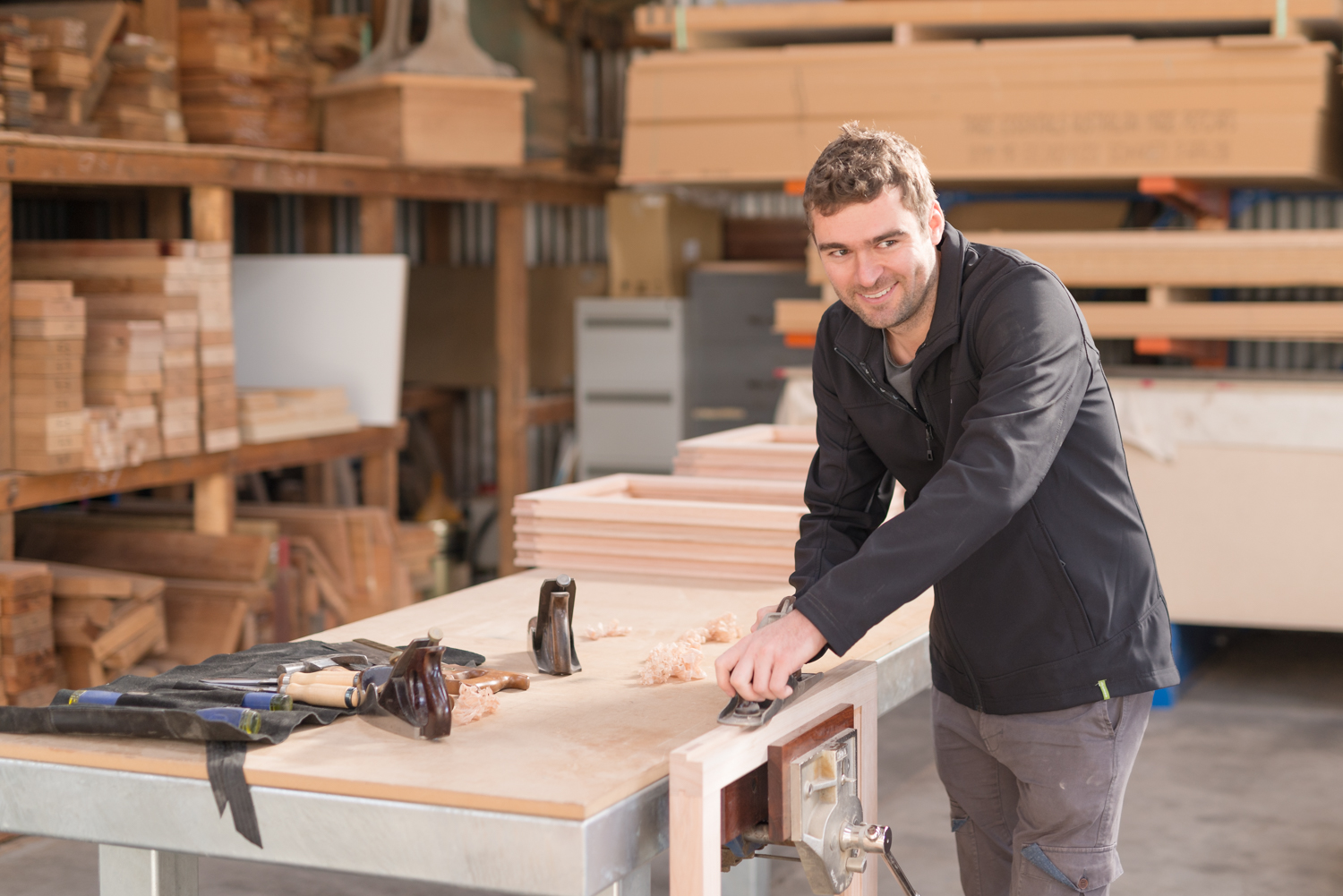 After a decade working in the mines, eldest son Mathew returned to his Buninyong roots and lends a pair of hands around the workshop, where he spent many happy days during his childhood.